Hi friends,
Wow 2018, for me it has been a year of new experiences, change, learning and growth. 
Some of my highlights are:
Our two week family camping trip at Rathtrevor Provincial Park on Vancouver island. So nice to getaway with the fam and enjoy walking along the beach, exploring tidal pools and driftwood playhouses. Biking through the coastal rainforest, canoeing and exploring the local caves. We also did a day trip to Carmanah Walbran Provincial Park and hiked along the boardwalk to the 1000 year old Heaven tree.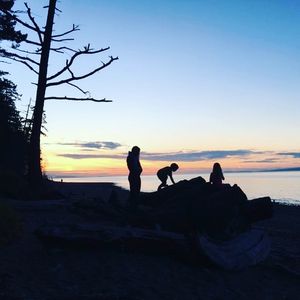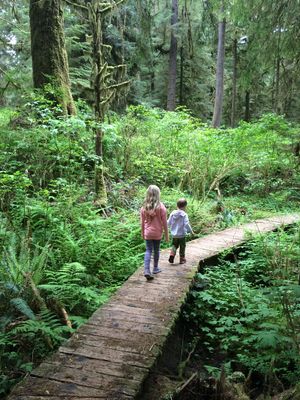 Taking the leap and leaving my day job to pursue music full time. A big decision I did not take lightly, but at this point in my life I want to focus all of my energy on my music career and family. It feels so good to be following my dreams and creating the life I want. Along with this has come a lot of learning, many new skills have been discovered (website design, grant writing, social media marketing etc) As always I throughly enjoyed all the live music shows I performed. Thank you to everyone that came out, purchased CD's and danced the night away! Another huge thank you goes out to CKCA, your funding for my album was the extra nudge I needed to take the leap!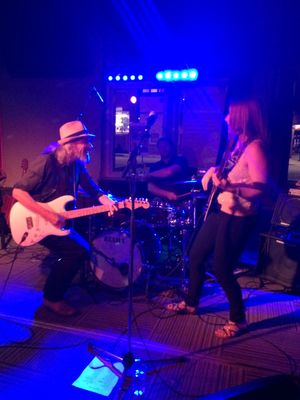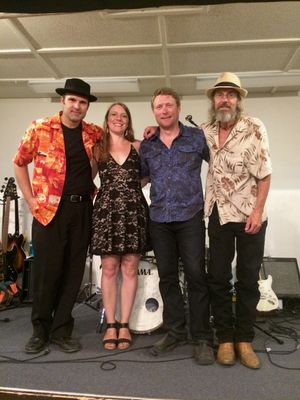 Climbing Mt. Gimli. This is a bucket list item for me, something that has excited and terrified me for years. Ever since I started sport climbing at age 18 I have looked up at Gimli Peak and dreamed of climbing it. A huge thank you goes out to my Husband Saul for organizing our trip and hiring our wonderful guide David Lussier from Summit Mountain guides.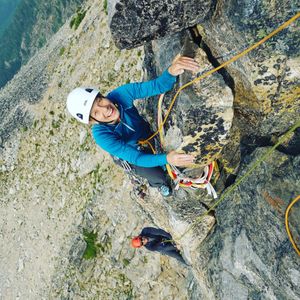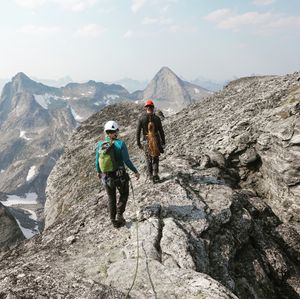 Releasing my first solo single and music video for River Flows. This is a big one and I am so happy with the way it all turned out. I love to write songs that mix old and new, different genres and that have a wide variety of lyrical content. I also love to write songs from an intuitive place that have a lot of personal meaning. I call them my heart songs and when I perform them it just feels so right. River Flows is definitely one of those songs and I am so grateful for the positive response the song and video have received. Thank you Thank you Thank you!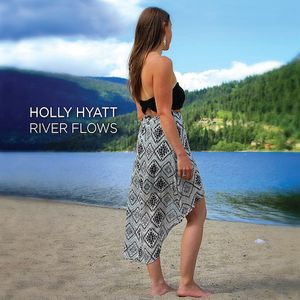 Watch the music video for River Flows here: River Flows Official Music Video
Backpacking through Thailand with our two kids. My Husband and I backpacked in Thailand 10 years ago for our honeymoon and we have always wanted to go back once we had a family. So this fall we decided to just book the tickets and make it happen. We are one month into our two month trip and so far it has been a lot of fun, mixed with a lot of parental patience! We have traveled to the South Eastern island of Koh Chang, Bangkok and then up to Northern Thailand (Chang Mai and Chiang Dao). We have spent a very quite version of the Christmas holidays in Chiang Dao, eating lots of amazing food, going to cave temples and hot springs. Next week we head down to Southern Thailand for rock climbing and beach life.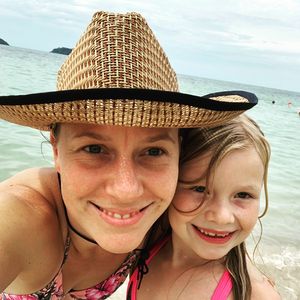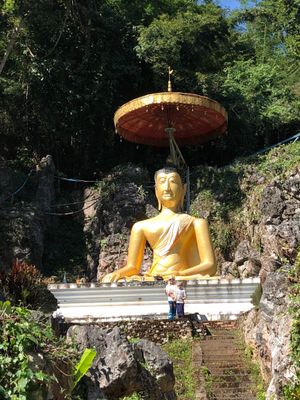 Looking back 2018 has been a pretty wild ride and I feel so blessed to have had all these experiences. 
For me 2019 is going to be the year of music. I have my Wild Heart album coming out in April, a new soul blues band put together with shows coming up and so much passion and love to share this beautiful music with everyone!
What have your highlights been in 2018?
Blessings Friends:)
Holly.