Hi friends,
Super exciting news, wait for it.....lol
I have just released my 2nd official music video for my new Holiday single "Sunny Day in January!!!!" This song is all about getting outside, having fun and enjoying a Sunny day in January!!! The video was filmed locally in Nelson and surrounding area and features my friends, family and band members. We had a great time making it, and I sure hope you enjoy watching it.
Some fun tidbits about the video shoot:
Hardest shot to get: the car scene in the beginning actually took the longest to shoot and involved me driving past the Hume Hotel super slowly and then pulling a U turn to drive around again, probably a good 30 times! With streamers on the car, a saxophone on the roof and traffic around us.
My favourite part of the shoot: seeing all my friends and family dancing during the NYE celebration scenes at the end. We had a bunch on family and young kids at the shoot and had to do multiple takes of the dancing bits. All us parents knew there was only a certain amount of time before the kiddos turned on us and mayhem would begin....but they made it through and we celebrated after with a pizza party.
Funniest part: probably watching the guys load gear down the stairs again and again, and I couldn't even help because I was portraying the DIVA who just walks off the elevator like "What are you guys looking so worked up for?" Steves face (my drummer) in the elevator shot when I walk out gets me every time, and the double shot of Dad (Jon Burden - guitar) grimacing as he loads my heavy amp down the stairs, priceless!
A big Thank you goes out to Clinton Swanson for co-writing and producing the song, helping to organize and direct the video shoot and being all around awesome!!! I would also like to thank; Nancy Rosemblum (Director/Video Editor), FMRL Productions (Director/Videographer), all our video shoot volunteers, Aszjeca Burden (Makeup), Leona Lebel (Hair), my band members, family (Saul, Siarrah, Jossif, my Dad Jon Burden, my Mom Jane (for the behind the scenes photos), my Sister Aszjeca and my Brother in Law Mike and baby Reverie!), Clintons family, all our friends (Callie and Blaine your dancing was fabulous) and the Nelson Dance group was so much fun. Such an amazing experience and the most special part was getting to share it with everyone!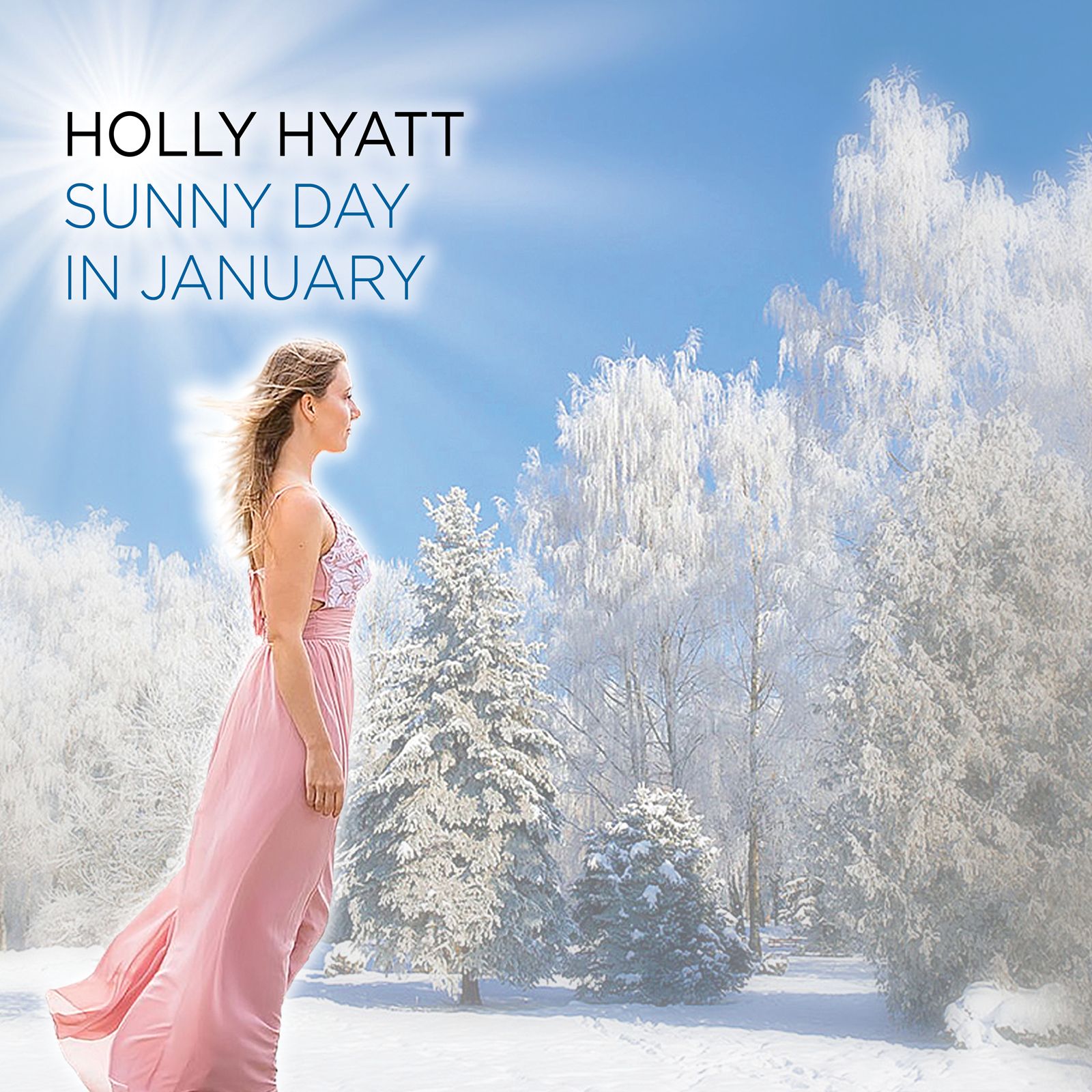 Sunny Day In January is available for streaming/download on all music platforms here: http://smarturl.it/hollyhyatt-sunnyday